World Series 2000
In true Thompson Speedway Strictly Stock style the season finale for the
division came right down to the wire. Under starter Bill Long's checkers
Mark Jenison came away with the win by a nose over Lyle Wolfinger. A
caution with two laps to go set up the shoot-out between Wolfinger and
Jenison who had battle side-by-side for the lead during the latter portion
of the event.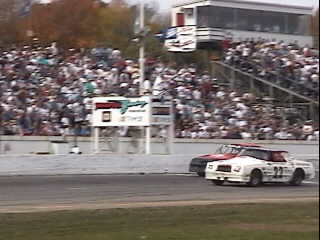 The finish

early race action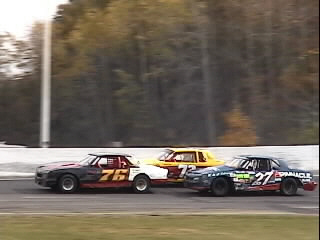 Todd Dean (76), Scott Cook (27) and Larry Barnett (73) in feature action

Mark Jenison in victory lane