6-14-01
Photos by Cliff Moon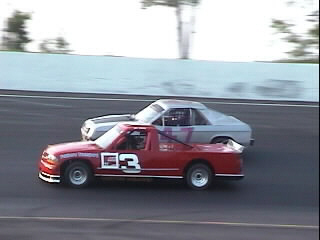 Mini Stock winner Joe LeMay (03) passes Ronald Rixham (47) for his second feature win of the season.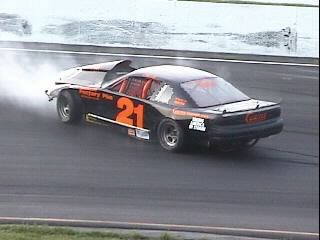 Late Model driver Chris Curtis (21) during has trouble in the 3rd turn during the feature.

First a long-awaited Late Model
win in May and now a Pro Stock victory on Thursday Night Thunder. The
victory was the first at Thompson International Speedway for Zuidema's car
owner Dennis Gagliardi.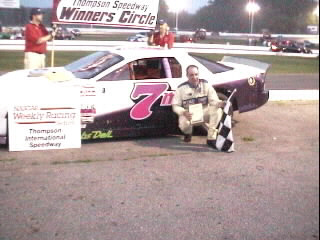 Pro Stock competitor Peter Krause (6) found the front stretch wall resulting in extensive damage to his car during the feature. The driver was uninjured.

Apparent Limited Sportsman winner Larry Barnett (73) in victory lane.
In tech the engine was off a minor amount on compression.



Larry Barnett (73) and feature winner Bill McNeil (44) during feature action